Temps de lecture estimé :
1
minute
Not long ago, and for the 3rd consecutive year, there was a meeting between the 1S class of the Confolens' high school and a handful of English volunteers from the town. These volunteers, most of whom have heard about the project from the Confolens Cultural Social Centre (where French courses are held), are assigned to several groups of students with whom they meet 4 to 5 times during the year and with whom they will participate in various activities such as designing a newspaper front page, organizing exhibitions, etc…
This year, our students and these English-speaking volunteers met again. This meeting was organized this time in the multipurpose room (previously decorated by the volunteer TL class that same morning).
This meeting was based on a questionnaire prepared in advance by the students to which the English responded with great pleasure. Good mood, cakes and hot drinks were present, the students' helpfulness not spoiling anything !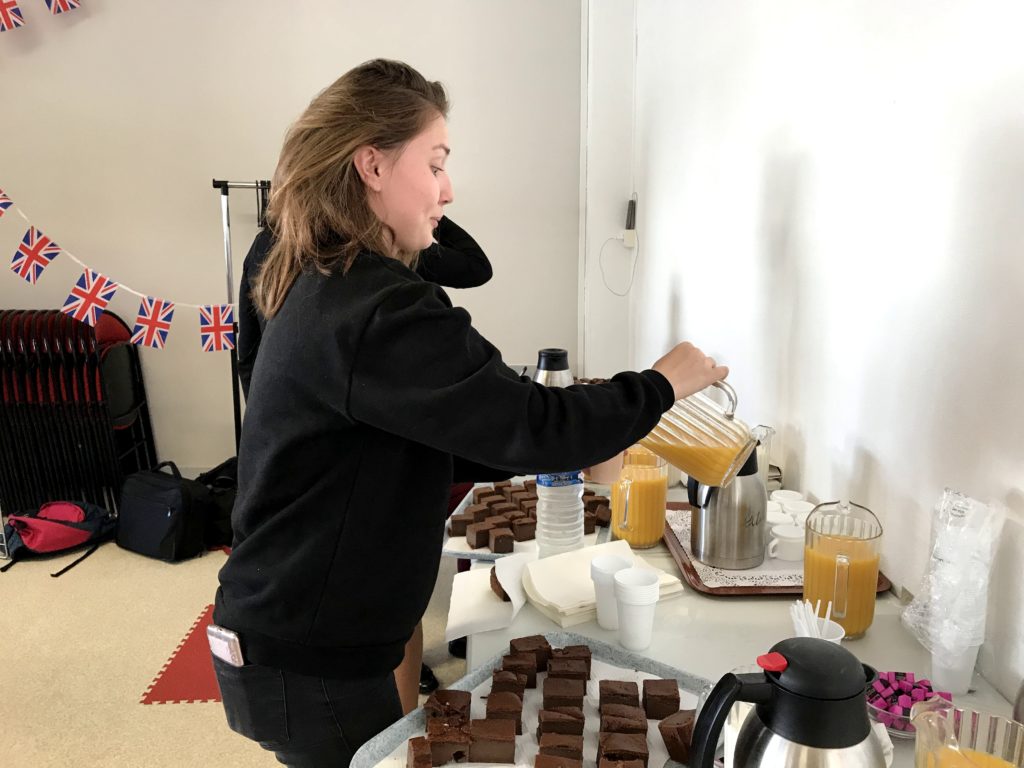 The meeting was therefore a success for both students and English, as the students were delighted to speak without fear of being judged on their English skills as their interlocutors were understanding and patient and the latter were happy to have a good time and help young people to progress.